We often take for granted the comfort of our shoes, but if we look a little closer, there is a science behind it. Understanding the technologies and materials that go into making insoles and cushioning can be an eye-opening experience.
From memory foam to air pockets, these features work together to provide superior levels of support and energy return while you walk or run. In this article, we'll examine how shoe insoles are designed to maximize comfort and performance.
Well also discuss the different types of cushioning technologies available today so you can make an informed decision when shopping for your next pair of shoes. So gear up as we explore the science behind comfort in understanding shoe insoles and cushioning technologies!
Unveiling the Science Behind Comfort: An Overview of Shoe Insoles and Cushioning Technologies
From the ultra-plush memory foam of a running shoe insole to the lightweight, breathable cushioning of a hiking boot, cushioning technologies play an essential role in footwear comfort. But what exactly goes into creating these highly specialized solutions? To get to the heart of this question, we must first take a closer look at the science behind insoles and cushioning technologies.
Shoe insoles provide both shock absorption and support, allowing feet to remain comfortable while walking or standing for prolonged periods. The main materials used for designing insoles are polyurethane foam and ethylene vinyl acetate (EVA).
Polyurethane foam is known for its superior energy return properties while EVA is renowned for its durability and flexibility. Depending on their intended use, different levels of firmness may be required when crafting an insole; soft material provides more support than hard material but also requires greater care during cleaning and maintenance.
The second element of cushioned shoes is EVA midsole construction which acts as both insulations from external impact forces as well as providing structural integrity to help maintain shape over time. Midsole construction typically involves layers of varying densities that are bonded together with adhesives; this helps disperse force evenly across all areas rather than concentrating it onto certain parts causing wear or tear over time.
Additionally, some midsoles feature air pockets between layers that allow airflow through them thus providing additional shock absorption without adding extra weight or bulkiness to the sole unit itself.
What You Need to Know About Shoe Insoles and Cushioning Technologies
When it comes to understanding shoe insoles and cushioning technologies, it is important to note that modern shoes are designed with comfort in mind. ITomaximize the level of comfort a person experiences when wearing their shoes, manufacturers have developed a variety of cushioning materials and technologies.
From traditional foam-based cushioned pads to more advanced airbag technology; there is a range of different options available. In terms of which type of material or technology is best for providing maximum comfort, this ultimately depends on the individual's preferences and requirements as well as the terrain they will be walking on.
For example, if someone plans on running long distances or frequently traversing rocky terrain then an airbag-style sole may be better suited than a traditional foam pad. Conversely, if someone prefers walking around town then a foam-based insole may provide adequate support and cushioning without the added bulk or weight associated with newer technologies such as airbags.
It is also important to consider how much arch support your feet require when selecting an insole or cushioning technology for your shoes. Certain types of materials (such as memory foam) can provide additional arch support while others (e.
g., gel) might not offer any extra protection from impact shock at all – so you should consider this depending on what kind of activities you plan on engaging in whilst wearing them! Finally, if possible try out different types of insoles before making your purchase decision – even if this means just standing up inside them for a few minutes in store – since no two individuals' feet are exactly alike! Doing so can help ensure that you find the perfect combination between support and cushion that suits both your lifestyle needs and budget restrictions perfectly!
Exploring the Impact of Different Types of Shoes Insoles and Cushioning Technologies on Foot Health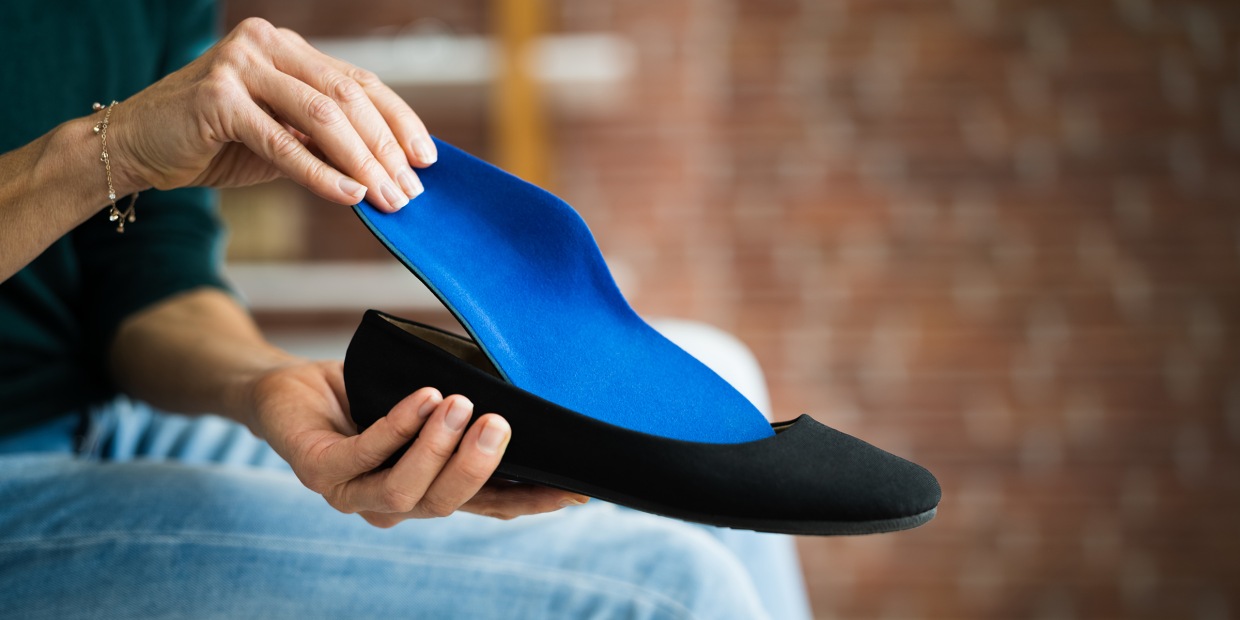 Understanding the impact of different types of shoe insoles and cushioning technologies on foot health is an important part of ensuring long-term comfort. From running shoes to dress shoes, there are a variety of ways that manufacturers have been able to design shoes with improved support and cushioning.
In this article, we will explore the science behind the various cushioning technologies used in footwear today. Gel and air-based cushions are two common forms of technology found in many modern styles of footwear.
Gel-based cushions offer superior shock absorption while air pockets can provide a greater level of flexibility for enhanced comfort throughout extended periods. However, both materials have their advantages as well as potential drawbacks such as wearability or lack thereof depending on how much use they get over time.
Other cushioning technologies used in contemporary shoe designs include foam padding, memory foam inserts, and even new developments like polymer gel systems which allow for more customized levels of support and stability than ever before. Each type has its unique benefits when it comes to protecting against repetitive stress injuries associated with certain activities like running or walking long distances or standing for extended periods at work or home settings.
Additionally, understanding these technologies helps us determine which type best suits our individual needs by assessing factors such as weight distribution along with pronation tendencies among other metrics that could be beneficial in finding the right fit for optimal foot health outcomes over time!
Conclusion
Overall, the Science of Comfort is an important concept when it comes to footwear. With a better understanding of shoe insoles and cushioning technologies, we can make sure that our feet stay comfortable while walking or running.
Saphir has made great strides in creating insoles that are comfortable for all sizes and shapes. By investing in quality shoes with good cushioning technology, as well as making sure your feet are properly measured and fitted by professionals like those at Saphir, you can ensure your comfort both now and into the future.