Do you have an outdated PC that struggles to run the latest games? If so, you need not worry! Counter-Strike 2 is here to help. With a few simple graphics tweaks, even low-end PCs can enjoy smooth gameplay and stunning visuals.
In this article, we will guide you through these easy tweaks and show you how to get the most out of your gaming experience. So sit back and prepare for a visual treat as we explore Counter-Strike 2 Graphics Tweaks for Low-End PCs!
Maximize Performance With Low-End PCs
Counter-Strike 2 is a highly popular FPS game that can be quite demanding on lower-end PCs. Fortunately, there are some graphical tweaks and settings you can use to maximize performance without sacrificing too much visual fidelity.
The first step to getting the most out of your low-end PC is adjusting the resolution. Lowering it will give you improved performance at the cost of image quality, but it's often worth it if you want better frame rates.
Additionally, try turning off anti-aliasing as this setting can cause a significant slowdown in many games. You may also want to consider reducing shadow and texture detail levels for further gains in frames per second (FPS). Finally, disabling certain post-processing effects such as motion blur or depth of field can give a substantial boost in speed while still retaining a visually pleasing aesthetic style.
All these simple adjustments should make Counter-Strike more playable on weaker systems so you don't feel like youre missing out on all the fun!
Optimize Visual Quality for Low-End PCs
For gamers with low-end PCs, optimizing Counter-Strike 2 graphics can be a challenge. Fortunately, several tweaks can help improve the visual quality of the game without sacrificing too much performance.
One way to start is by adjusting the rendering resolution and texture sizes to optimize frame rates while still maintaining acceptable graphical fidelity. Additionally, turning down some of the more intensive graphical settings such as anti-aliasing and shadows will also reduce strain on your system while providing slightly better visuals than running at lower resolutions or texture sizes alone.
Finally, make sure all available updates for your hardware drivers have been installed as this could provide an additional boost in performance. With these tips, you'll find yourself enjoying Counter-Strike 2 with great visuals even on low-end PCs!
Modify Graphics Settings for Improved Playability on Low-End PCs
For Counter-Strike 2 gamers looking to get the most out of their low-end PC, modifying graphics settings can be a great way to improve playability. Tweaking in-game graphics settings is simple and fast, but requires some knowledge about what each setting does.
Knowing which graphical features are the most taxing on hardware will help you make more informed decisions about how you want to configure your game. Start by disabling any extra post-processing effects like bloom or motion blur – these often have a noticeable performance impact with minimal visual improvement for modern games like CS2.
You should also look into reducing texture resolution and shadow quality if your computer is struggling too much with performance issues while playing the game. It's also important to consider how much anti-aliasing (AA) you're using because it can take a big chunk out of frame rates on older GPUs.
Trying different AA configurations such as FXAA or SMAA may yield better results than just relying on MSAA since they require fewer resources from your GPU while still providing good image quality improvements over no AA at all. You should also keep an eye on other features such as ambient occlusion (AO), dynamic lighting, level of detail (LOD), draw distance, and sync/triple buffering as these can all greatly affect overall performance when enabled or disabled in certain situations – so experiment until you find a balance between smooth framerates and acceptable visuals that work best for your setup!
Improve Counter-Strike 2 Experience with Limited Resources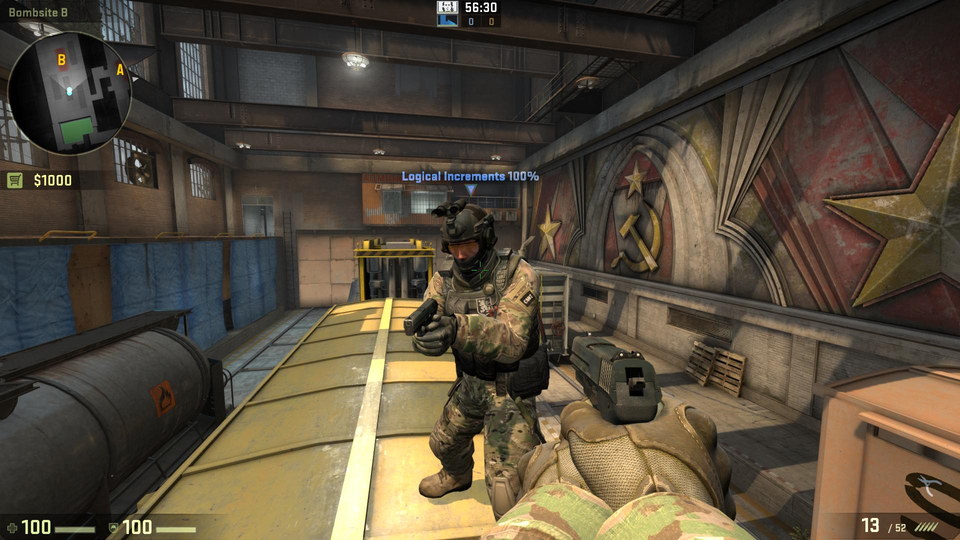 Counter-Strike 2 is one of the most popular shooter games around, but if you don't have a high-end PC, running it can be difficult. Fortunately, some several tweaks and tricks can help improve your Counter-Strike 2 experience even with limited resources.
One way to get more out of your low-end PC is by adjusting the game's graphics settings. Lowering certain graphics features such as resolution and shadow quality will reduce strain on your system while still providing an enjoyable gaming experience.
Additionally, turning off anti-aliasing may help boost performance further without sacrificing too much visual quality. Another great way to make the most of what you've got is by using a frame rate limiter or framerate capping tool which helps keep the game from lagging or freezing during intense moments in matches.
This type of tool limits how often frames are being sent from your computer so that they won't take up too many resources at once and cause slowdown issues for you or other players in the match. Lastly, consider installing programs like MSI Afterburner which allows users to overclock their hardware components for additional performance boosts when needed – just remember not to push things too far! By following these simple steps, you should be able to enjoy Counter Strike 2 with fewer graphical hiccups despite having limited resources available for playtime fun!
Conclusion
Counter-Strike 2 is a beloved classic that can be enjoyed on any PC, even the low-end ones. Players with these PCs can still experience the game to its fullest by using Kscerato CS2 settings to tweak their graphics accordingly. With adjustments like lower frame rate and resolution, as well as some minor changes in character models and textures, these tweaks will make sure no player gets left behind when it comes to enjoying this timeless FPS masterpiece.
Ultimately, Counter-Strike 2 is a great way for players of all levels to get lost in an immersive gaming experience without having to sacrifice performance or visuals due to hardware limitations.